Angel Diamond
The Ideal Square-Cut Diamond
---
Perfect Light. Pure Brilliance.
Angel is the only fancy-shape diamond (cut-cornered square) with ideal cuts. The 8 hearts and 8 arrows shaped patterns makes the Angel Diamond produces brilliant lights and glitters.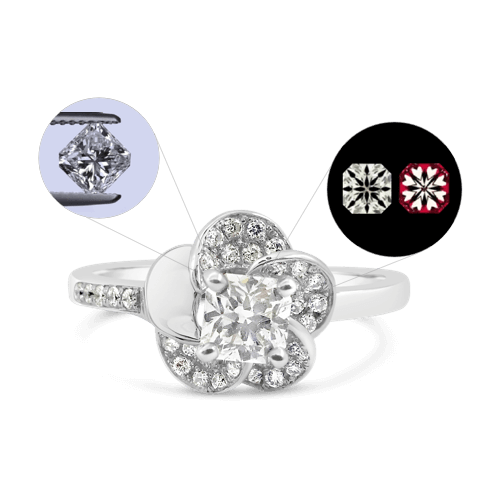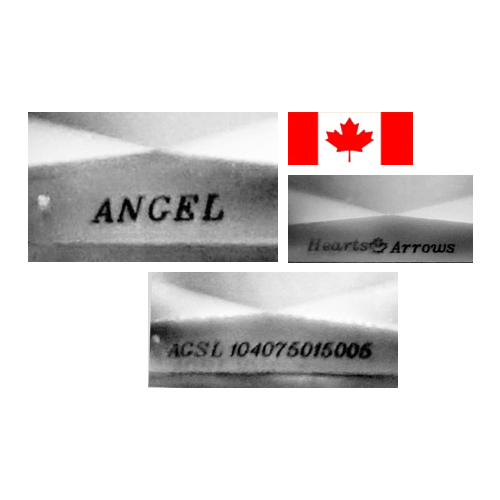 Inscription
Angel Diamond has 3 inscriptions on 3 sides of the girdle, which are ANGEL inscription, Hearts & Arrows inscription, and certificate number inscription.
Canadian Diamond
The Canadian "Maple Leaf" which represents excellent quality, ethical mining, and conflict-free diamond is inscribed with the Hearts & Arrows symbol.
AGS-Certified Diamond
Angel Diamond is AGS-Certified (American Gem Society), which is the most preferable certificate amongst all the diamond collectors and experts.
Ideal is a Must
Angel Diamond has 4-zeros scores in cut, light performance, polish, and symmetry, which is the most perfect score in AGS certificate.
Carat, Clarity, Color, and Cut
The AGS certificate examines the C aspect of 4C aspect of diamond which always forgotten, which is CUT.